Our story
We have been challenging established learning practice since 2006.
Our company was started to create a fresh approach to training large groups of social workers in the UK on new processes, standards and outcomes.
That was just the start. Our clients now span many sectors – both public and private.
The common thread is how we help people to learn – in a way which mirrors their interaction with the world, including instant access to information via a highly engaging and responsive experience.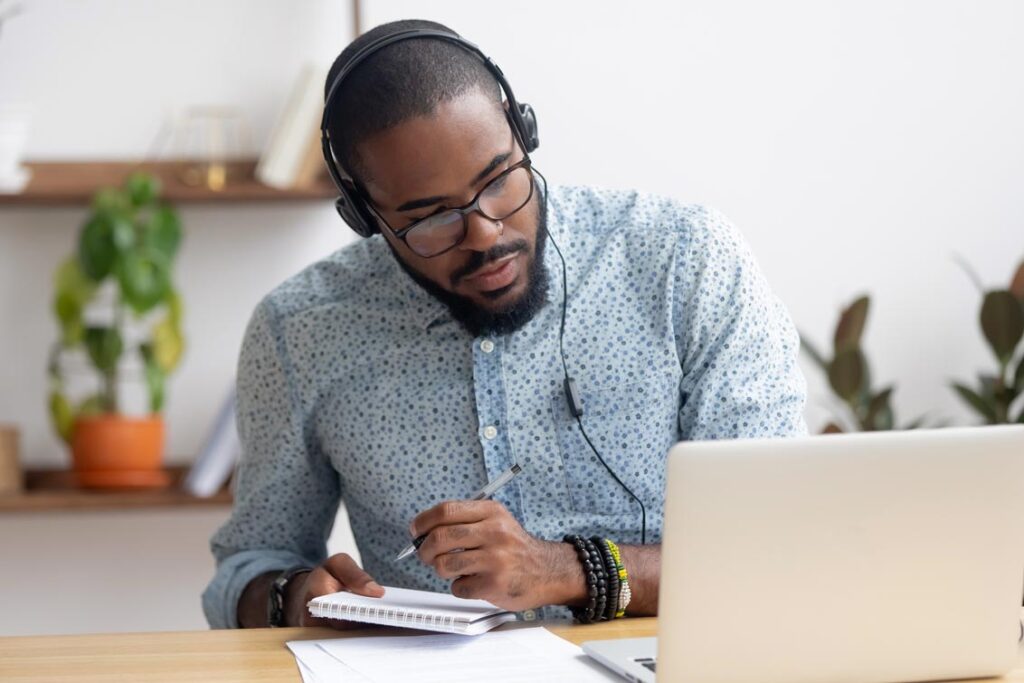 Our team
Our team includes some of the brightest minds in the learning industry. Our people push the boundaries to create learning which changes how people think and learn. Through our learning, we are reshaping attitudes to training so it is more accessible and uses technology to create a more personalised experience for learners.
Some of the brightest minds in the business come together to make up Me Learning.
Our mission
We engage and empower learners to achieve exceptional outcomes by designing training according to proven learning theory.
Our vision
Our vision is a world where people are properly trained and able to do whatever they want to do with competence, confidence and pride.
Our purpose
We challenge the norms of learning so that learners' lives are made easier and organisations flourish.
Highly accredited
Our accreditation is second to none – Cyber Security Essentials Plus, ISO 27001 and ISO 9001 – we are used to working with organisations requiring the highest level of data security across public and private sectors. We are also accredited to Investors In People Gold Standard. We use our own secure cloud-based learning management software to shape the learning experience of hundreds of thousands of learners every day.
High customer satisfaction
We do what we say. Which is why most of our clients return to us time and time again.
UK helpdesk
Our UK helpdesk will look after you every step of the way, with some of the quickest resolution times available.
"We have always been delighted with the responsive approach by the help desk and account managers on the Me Learning team. With their help, we have revolutionised training across our authorities by finding new ways to up skill our employees and partners more effectively using digital rather than traditional techniques."
Catherine Pearson
GM Projects and Contracts Manager
Greater Manchester Combined Authority (GMCA)
"Our trainers are also delighted that the digital suites provide a core foundation. This means they can focus virtual and classroom training on the more complex aspects and areas where our clients need more detailed and specialist support."
Sue Ogden
IM&T Manager,
Arden and GEM
"I don't think we place sufficient emphasis yet on training in policing and we need to open our eyes to a smarter, digitally led style of learning, which is far more responsive to the needs of individual learners. Me Learning has been working extensively with other public sector organisations for 15 years on this and you can see in many sectors how using technology for learning has vastly improved training outcomes, abstractions and reduced the overall cost of training."
Andy Rhodes
Former Chief Constable,
Lancashire Constabulary
"I have worked over a period of several months with the professionals from Me Learning and found them to be excellent in both their flexible approaches to solving complex problems and the way they approach challenges in a dynamic and proactive manner."
Stephen Lonsdale
Head of Adult Safeguarding and Mental Health
Dudley Borough Council
"The implementation process was seamless: we literally switched off the old system on a Friday evening and switched on Me Learning on the Monday morning."
Jennie Crowther
Learning Development lead,
Rochdale Borough Council
"We considered several products, but chose Me Learning because of its flexibility in tailoring the online courses to suit our Integrated Working training programme. We expect 2,500 practitioners across Trafford to be using online training modules over the next two years."
Cathy Atherton
Interim Manager for Service Development,
Trafford Council
"The control room can be a really stressful environment so we are keen to do all we can to reduce staff anxiety during this transformation. By deploying digital learning for a substantial part of the training, we have been able to reduce the timescale for training the new system by half. Learners will become more confident with the system quicker and therefore more readily able to adopt new ways of working."
Paul Lynch
Force Transformation Lead,
Northumbria Police
"With the help of Me Learning we have revolutionised the way learning is delivered across the local authorities in Manchester and across our partner organisations. We are delighted with the service provided by Me Learning, particularly helpdesk response times and the overall can-do approach by all in the team."
Vicky Castle
Contract Manager,
GMCA
"Spending several days a week delivering the same training over and over again just wasn't a good use of our time. The feedback on Me Learning has been so positive that we have no intention of going back to classroom training on the basics of Mosaic. Using high quality digital learning is a much better way to deliver this type of training."
Catherine McPaul
Mosaic Business Analyst
"Our partnership with Me Learning has been so successful that our people are now asking for more training with a heightened enthusiasm to keep on building their skills and knowledge so they can continue to do their jobs to the best of their ability."
Mark Davies
Director of People,
National Museums of Liverpool
"We were delighted to provide exactly the right tools to help improve the quality and availability of training. We look forward to speaking with others to show how online training can alleviate some of the pressure faced by healthcare professionals and give them more time to provide patient-centred care."
Steve Wightman
Managing Director,
The Access Group
"We are very excited to partner with Me Learning in the UK market. At Newired, we are constantly dedicated to achieving technical excellence in digital adoption. We rely heavily on the ability of our local partners to provide tailored, comprehensive solutions to their customers. Me Learning is the perfect fit for us and for UK customers."
Stefano Rizzo
CEO,
Newired
"A major highlight of this journey with Me Learning has been the positive culture change we have seen across our organisation. It's now so clear that online learning has enabled NML employees to understand that courses delivered digitally can provide a highly engaging and responsive experience. This positive shift on how our people view their learning has led to a rise in team members sharing recommendations to each other on courses they should take."
Mark Davies
Director of People,
National Museums of Liverpool